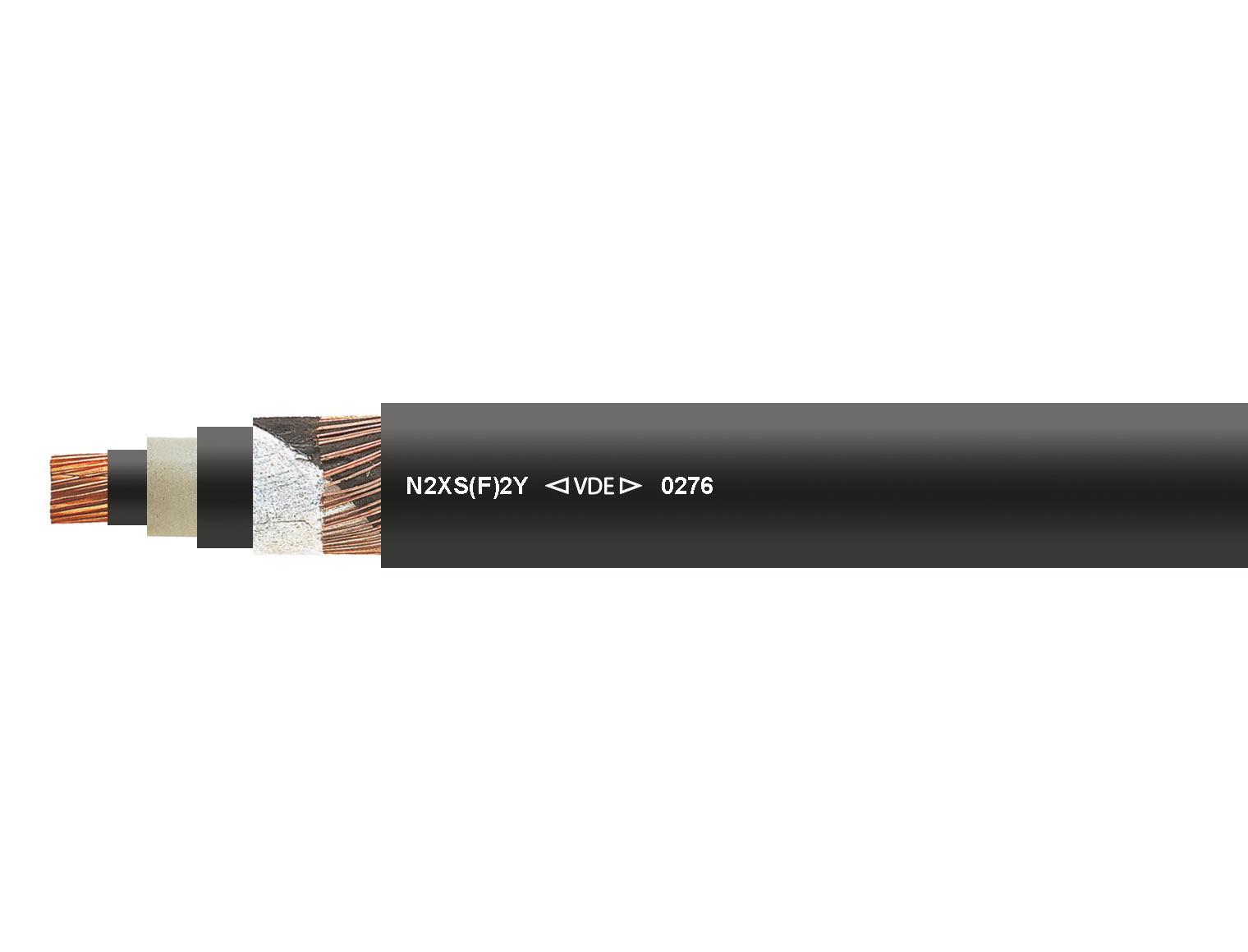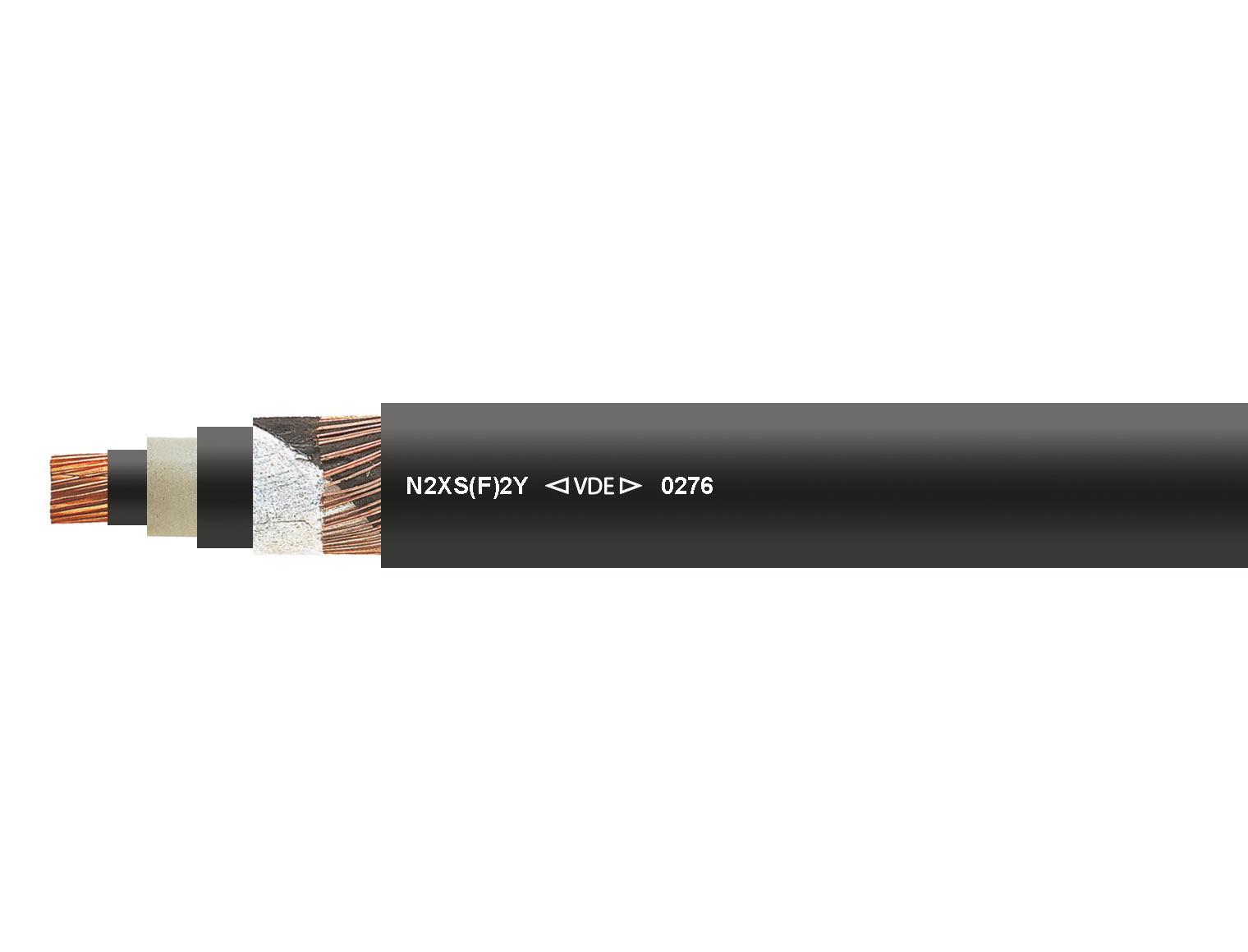 N2XS(F)2Y 18/30 kV black 1 x 185 rm / 25 mm²
Part no. 32587
Copper conductor
XLPE insulated
PE sheath
6/10 kV, 12/20 kV, 18/30 kV
longitudinally waterproof
€ 2,249.00
/ 100 Meter
Net price, excluding metal surcharge
Login / Register now
Item details
N2XS(F)2Y 18/30 kV black 1 x 185 rm / 25 mm²
Part no.

32587

Item description

N2XS(F)2Y 18/30 kV black 1 x 185 rm / 25 mm²

Outer Ø mm (approx.)

45.0

AWG (approx.)

350 kcmil

Cu-weight kg/km

2059.0

Weight kg/km (approx.)

3350.0

Copper base in EUR / 100 kg

0

VPE/m

500,1000

Cut-to-length service available

yes

EAN/GTIN

4060892278471

Customs tariff number

85446010
Technical Data
N2XS(F)2Y 18/30 kV black 1 x 185 rm / 25 mm²
Medium voltage cable acc. to DIN VDE 0276-620, HD 620 S2, IEC 60502
Temperature range
during installation -20°C
Permissible operating temperature of the conductor
+90°C
Short circuit temperature at the conductor
+250°C (Short circuit temperature max. 5 s)
Nominal voltage
see datasheet
Operating voltage
see datasheet
Test voltage
see datasheet
Minimum bending radius
15x Outer-Ø
Details
N2XS(F)2Y 18/30 kV black 1 x 185 rm / 25 mm²
Cable Structure
Copper conductor bare, stranded acc. to DIN VDE 0295 Class 2 / IEC 60228 Class 2
Inner conductive layer
Core insulation: XLPE acc. to HD 620 S2 (compound type DIX8)
Outer conductive layer
Longitudinally waterproof, conductive wrapping
Screen: braiding of copper wires with one or two counter helix conductors
Longitudinally waterproof wrapping
Outer sheath: PE acc. to HD 620 S2 (compound type DMP2)
Sheath colour: black
Properties
for outdoor use
direct burial
the materials used during manufacturing are cadmium-free, contain no silicone and are free from substances harmful to the wetting properties of lacquers
Notes
rm = round, stranded conductor
the conductor is metrically (mm²) constructed, AWG numbers are approximated, and are for reference only
the PE outer sheath is not flame retardant acc. to DIN EN 60332-1-2
for maximum operational reliability, the core insulation and the outer conductive layer are simultaneously extruded and permanently welded together. For installation, a peeling tool is recommended.
Application
Suitable for indoor installation and in cable ducts, outdoors, underground and in water as well as for installation on cable trays for industries, switch-boards and power stations. The PE-outer sheath is resistant to high mechanical stress for laying the cables. The inner conducting layer between the conductor and the XLPE insulation and the firmly bonded outer conducting layer on the XLPE insulation assures a construction free of partial discharges with high operational reliability.
Downloads
N2XS(F)2Y 18/30 kV black 1 x 185 rm / 25 mm²