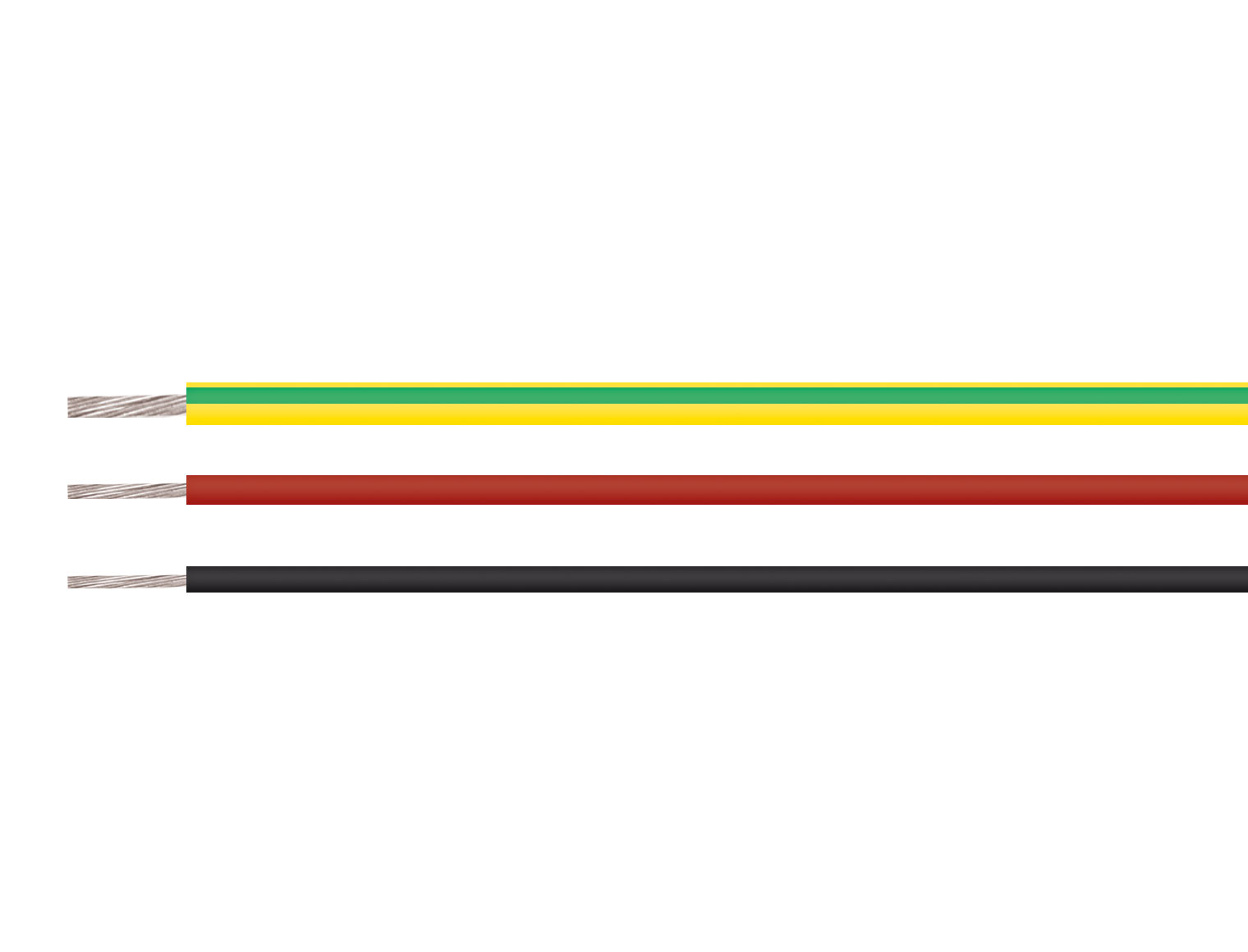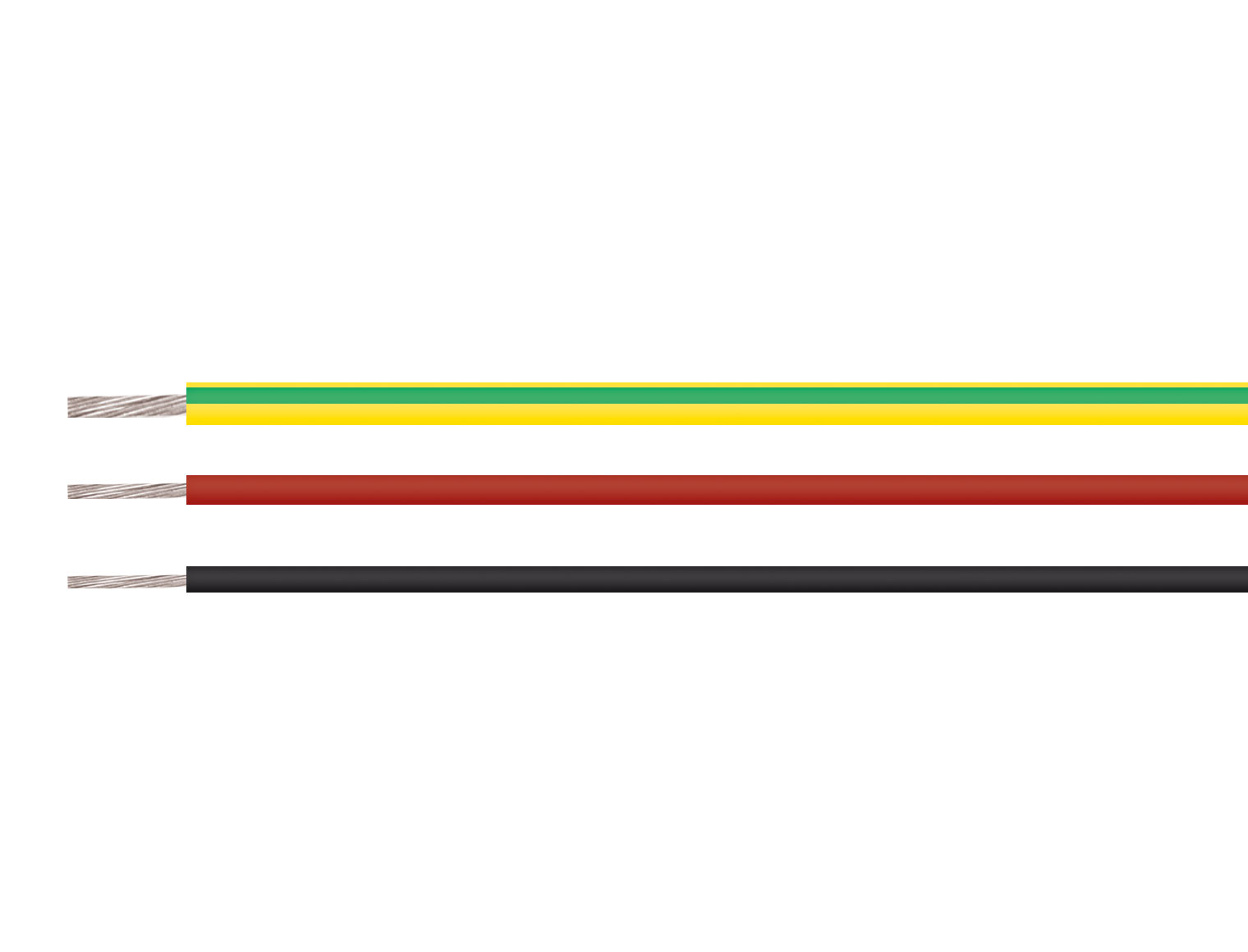 SiF beige 1 x 1 mm²
Part no. 23512
Silicone single core
finely stranded
tinned wire
increased temperature resistance
€ 22.00
/ 100 metre
Base price. Surcharges are added for metal, price increases, packaging, shipping and to reach minimum order values according to the General Terms & Conditions. For details, see shopping cart.
Login now
Item Details
SiF beige 1 x 1 mm²
Part no.

23512

Item description

SiF beige 1 x 1 mm²

Outer Ø mm (approx.)

2.5

Core Colour

beige

AWG (approx.)

18

Cu-weight kg/km

9.6

Weight kg/km (approx.)

13.5

Copper base in EUR / 100 kg

150

VPE/m

100

Cut-to-length service available

no

EAN/GTIN

4060892251993

Customs tariff number

85444995
Technical Data
SiF beige 1 x 1 mm²
Silicone single core in alignment with DIN VDE 0250-1, DIN VDE 0250-502
Temperature range
flexible -25°C to +180°C
fixed -60°C to +180°C
Permissible operating temperature of the conductor
+180°C
Nominal voltage
AC U0/U 300/500 V
Test voltage
2000 V
Breakdown voltage
5000 V
Minimum bending radius
flexible 15x Outer-Ø
fixed 6x Outer-Ø
Details
SiF beige 1 x 1 mm²
Cable Structure
Copper wire tinned, finely stranded, 0.5 - 185 mm²: acc. to DIN VDE 0295 Class 5 / IEC 60228 Class 5
Wire structure:
0.25 mm²: approx. approx. 8 x 0.2 mm
Core insulation: silicone
Core identification: see datasheet
Properties
resistant to: ozone, oxygen, alcohols, dilute acids, alkalis, saline solutions, oxidising agents, high molecular weight oils, vegetable and animal fats, plasticisers and clophen, seawater
halogen-free
high flash point
Tests
halogen-free acc. to DIN VDE 0482-754-1 / DIN EN 60754-1 / IEC 60754-1
corrosiveness of combustion gases acc. to DIN VDE 0482-754-2 / DIN EN 60754-2 / IEC 60754-2
flame-retardant acc. to DIN VDE 0482-332-1-2 / DIN EN 60332-1-2 / IEC 60332-1-2
certifications and approvals:
EAC
Notes
the conductor is metrically (mm²) constructed, AWG numbers are approximated, and are for reference only
for fixed installation, always install in open, ventilated pipe or duct systems; otherwise, a combination of high temperatures above 90°C and the absence of air would affect the mechanical properties of silicone
Application
Temperature resistant silicone single core for use in iron, steel and rolling mills, foundries, cement, glass and ceramic factories as well as in aircraft construction and ship building.
Downloads
SiF beige 1 x 1 mm²